Sunlinxx welcomes Grösso
Grösso is the new project of electronic musician and jazz drummer Carlos Falanga (Buenos Aires/ Barcelona). Grösso reflects Falanga's desire to create immersive electronic music through colorful analog compositions rich in harmony and atmosphere.
Falanga's interest in electronic music started at an early age but it was not until 2015, when he got his hands on a rare Italian drum machine from the 60's, that he decided to start his solo project Grösso.
After studying at the conservatory of Catalunya (EsMUC), where he completed his studies of Jazz, Falanga eventually settled down in Barcelona as a home base. Since 2008 Falanga has performed as a jazz drummer
around Europe, Asia, and America with an eclectic mix of artists such as Jorge Rossy, Marco Mezquida, Amparo Sanchez, and The Symphony Orchestra of the Gran Teatre del Liceu, among many others. As a drummer, Falanga is currently touring with French electronic artist Colder.
Grösso's music balances electronic, classical and jazz with nods to Raymond Scott, Aphex Twin, or Com Truise. In the same breath, Falanga confesses his inspiration by artists as diverse as Carlo Gesualdo, Messiaen, and Ornette Coleman. A mixture which for Groösso has undeniably culminated in a compositional style that sets subtle synthetics polyrhythms against a persistent calm and intertwines animated melodies with oozing heaviness. Grösso swears on vintage analog synthesis to create retro-futuristic velvety sound beds: part stratospheric landscapes, part inner perspective, part far-away star fields, part shadowy back alleys, Grösso's creations equally tell of a secret microcosmos and wide horizons.
Grösso's debut album Kid Stardust was recorded by engineer and producer Pablo Miranda at his studio "La Isla" in Barcelona, making use of analog equipment and an array of vintage tape echo delays. Truly old-school, the production took place without the utilization of midi and computer editing, instead relying on real-time sequencing and overdubbing.
Soon to be published on Sunlinxx, Grösso debut album Kid Stardust presents an artist with an elegant and minimalist style that moves between downtempo, synthwave and experimental electronic music. Catchy melodic ideas, powerful bass lines and simple drumbeats result in an evocative blend of danceable and strangely addictive music.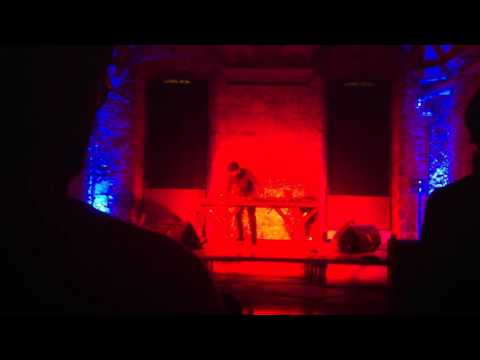 ---